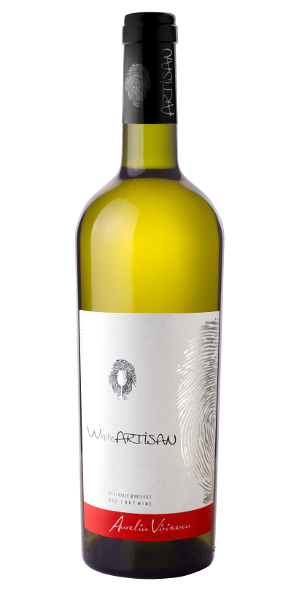 Grape harvest and winemaking:
The grapes have been picked up by hand at full ripeness, during the first or second week of September. Each variety has been separately fermented in stainless steel tanks at 13- 15˚C. The Romanian Tamaioasa variety was kept in contact with the skin in a closed press for eight hours to to extract the aroma. To give complexity and a buttery aftertaste to the wine, it was aged on lees for 2 months with lees movement during this period .
This blend has developed perfumes aromas of citrus and rose. Fresh and fruity in taste, with hints of red grapefruit, and a lasting and well-balanced finish. It can be served well chilled (6-8 C) with souffles, fish and seafood, with Asian dishes.
Wine tasting:
Appellation: IG The Hills of Wallachia (Dealurile Munteniei)
Alcohol content (vol%): 13.00
Sugar contents: 2.13% Acidity g/l (as tartaric acid): 6.31
Oak aging: no
Yield: 6800kg/ha
VARIETY: 55% White Feteasca; 20% Riesling; 25% Romanian Tamaioasa
VINEYARD: located in the heart of Dealu Mare area - the most compact wine region in Romania- in the villages of Naeni and Fintesti, 35 years old, with a density of 3000- 4500 plants per ha;
TASTING: Created with passion for the Romanian varieties, this blend develops a pale lemon, scented, grapey, grapefruit and roses nose. A fresh and fruity palate with notes of pink grapefruit, well balanced and a long lasting finish. Can be served alongside with soufflés, fish and seafood, Asian food , cooled at 6-8°C