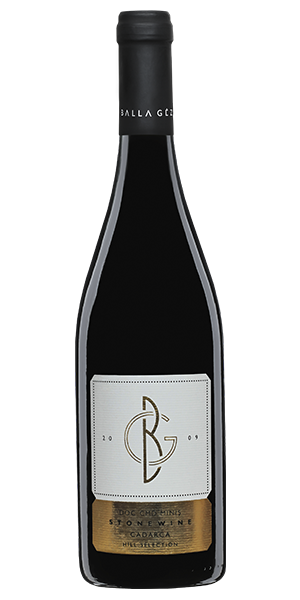 Grape harvest and winemaking:
Cadarca Stonewine 2011: a wine with a remarkable hostorical significance, it used to be the staple wine of the Imperial Court of Austria. It comes from an over 70-year-old plantation with rocky and thin soils, rich in iron oxydes and micri-elements which confer body, elegance to ther wine, as well as sharp aphrodisiac character. A typically spicy wine, with aromas of overripe forest fruit and a slight but very pleasant acidity. It is the type of wine which mirrors the terroir character of the Minis area.
Wine tasting:
Region/Classification: DOC Minis
Type(s): Cadarca
Alcohol: 14%
Color: dark red with purple shades
Nose: Zserbo cookie aromas- grilled wallnut, chocolate glazing, cinnamon and sour cherry jam (the original recipe with with apricot jam) or even sherry
Taste: medium-bodied, brown acidity, fruntness, mild tannins, pleasant astringency, slightly spicy finish. Well integrated wood.
Conclusions/Serving suggestions and food associations: easily chilled, it is a good companion to grills and cheese plates, at room temperature is is an excellent partner to traditional Romanian dishes.