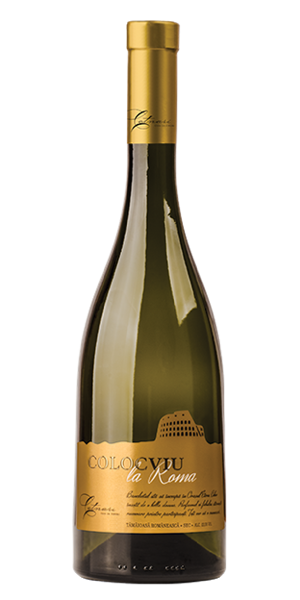 Grape harvest and winemaking:
Grapes: Tamaioasa Romaneasca
Type of wine: White/Dry
Alcohol: 13.5 %
Description:
In former times, the golden liquid produced from Tămâioasa Românească was used as a currency.
In Rome, the wine was poured carefully into cups of gold and was served to the kings.
The complex aromas, the unique taste and the dry wine-making define the mastery of the oenologist thus creating an exclusive product, intended for the connoisseurs with special occupations.
It is a variety that cheerfully complements the magic of the eternal city.
Wine tasting:
Region/Appelation: D.O.C. COTNARI / Dealurile Moldovei / ROMANIA
Soil: Mix of chernozem, chalk and calcareous clay
Visual: Golden yellow
Aroma: Fresh, similar to Muscat, with mango, pears, peach, honey, fresh basil and melon aromas
Taste: Fresh, good acidity, fruitfully, balanced, long aftertaste
Food Pairing: Seafood, white meat combined with aromatic sauce
Serving temperature: 8-10 Celsius degrees
Ageing Potential: 4 years