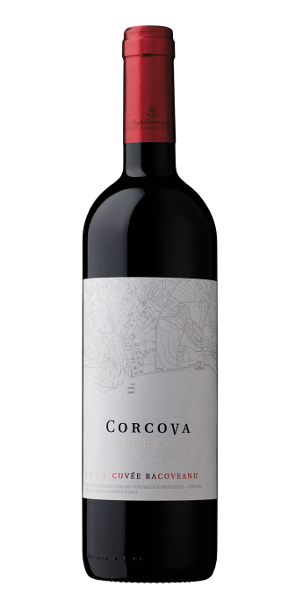 Grape harvest and winemaking:
Grape harvest and winemaking
Harvesting period: September 2011
Fermentation: At a controlled temperature
Maturation: In oak barrels for 12 months
Wine tasting:
Vintage: 2011
Grapes: Cabernet Sauvignon 55%, Merlot 45%
Soil: Brown luvisol
Region/Appelation: D.O.C. Mehedinți Corcova
Visual: Deep ruby red with hints of deep violet. Classic Bordeaux colours
Aroma: Ripe, black fruits dominated by blackcurrants
Taste: Well-structured, full bodied, with refined tannins that soften over time giving the wine perfect balance. Intense aromas and flavours with a long finish.
Food Pairing: Red meats, game, and mature cheeses and spiced dishes
Serving Temperature: 17-18ºC