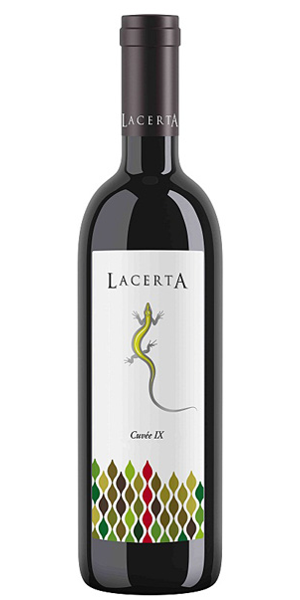 Grape harvest and winemaking:
Grapes: Cabernet Sauvignon, Merlot, Feteasca Neagra and Blaufraenkisch.
LacertA Cuvee IX is the estate's top red wine blend and which consists of Cabernet Sauvignon, Blaufraenkisch, Feteasca Neagra and Merlot sourced from vines with an aged of 10 years old. Most will be familiar with Cabernet Sauvignon and Merlot. Feteasca Neagra (literally "black maiden"), like the white grape Feteasca Alba from which it is thought to derive, is indigenous to Romania and Moldova. Blaufraenkisch (known elsewhere as Blaufrankisch without an 'e') is widely grown across central Europe. It is also known as Burgund Mare in Romania.
Wine tasting:
LacertA Cuvee IX has a deep, dark, red colour. The nose is redolent with aromas of dark and red fruits including black cherry, blackberry, plums and damson. The barrique ageing adds spicy (hints of clove), mocha and vanilla character. Although this is a full-bodied red wine it is also soft and quite supple. There is a touch of natural sweetness on the palate. The finish is long and persistant.
Maturation: 1 year in oak barrel
Food Pairing: Red meat, especially game, strong flavored cheeses and chocolate.
Serving Temperature: 17 - 19°C
Ageing Potential: 20 years