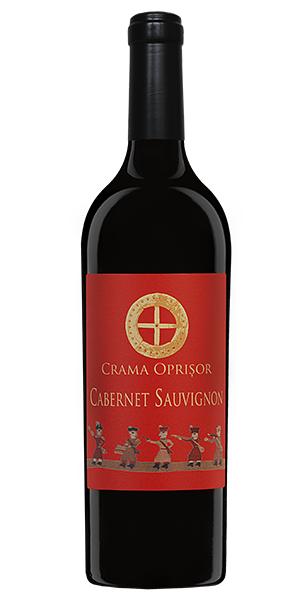 Grape harvest and winemaking:
The Cabernet Sauvignon from Oprişor tells more about this place than words might say. It brings together the bad days – of blizzards and sweltering heat – with those when no man in his right mind would leave Oprişor for anything in the world. Tumultuous, fiery, rich, intelligent, convincing, embracing, perfumed like a corner of Heaven and satiating just to the extent which befits any wine made wisely, this is a Cabernet whose aura of « authorial » wine does not rule out that it is also a « terroir » wine. This is the "coat" that Oprişor is wearing when it goes out into the world.
Wine tasting:
Vintage: 2012
Colour: Intensely red, with black cherry shades.
Aroma: It surprises owning to its aromas of ripe black fruit, cranberry liqueur and spices, with a well-defined structure of sweet and ripe tannins, with a long, spicy aftertaste.
Airing suits it, it rounds it off.
On its launch, it was served and accompanied well the game terrine or beefsteak in a sauce based on Cabernet sauvignon, but also the tuna in armoatic herbs crust.
It might be a provocation to find a dish that it would not go well with.