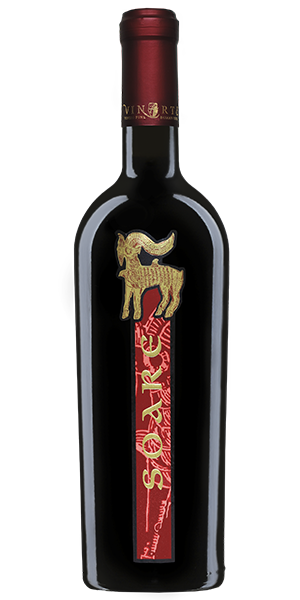 Grape harvest and winemaking:
The carefully selected grapes, only from plots with a special exposure, are hand-picked in plastic crates. The production is limited to 35 hl, to allow the grapes to reach full maturity. A second selection of the grapes is made in the winery, on the sorting belt, before crushing. Next comes the destemming, the must is pumped in automatically-controlled temperature stainless steel cisterns. The first part of the alcoholic fermentation and a careful maceration take place here, to obtain a balanced wine, rich in round tannins and colouring substances. Towards the end of alcoholic fermentation the wine is racked to French oak barriques where the malolactic fermentation also takes place, followed by a period of wine refinement through maturation for 15-18 months. The wine is bottled and aged in bottles for a minimum of 6 months in the cellar of the winery.
Wine tasting:
VINTAGE :
DENOMINATION OF ORIGIN: DOC-CMD Sâmbureşti; ROMANIA
CELLAR: The wine is produced at "Bolovanu Castle" - Vinarte Winery.
CLIMATE: temperate-continental of a Cfbx (Köppen) subtype.
TASTING NOTES: Appearance: clear, bright intense ruby-red, with reddish brown nuances. Nose: intense and elegant, complex, characteristic aromas of forest fruit (raspberry and blue berries), vanilla, caramel, chocolate, fine spices. Palate: dry, full, consistent texture, complex with mature tannins and long-lasting aftertaste.
SERVING SUGGESTIONS: the optimum drinking temperature is 18 ºC. One may serve it with grilled or baked red meat dishes, large venison, traditional Romanian meat-based dishes and mature cheeses.
AGING POTENTIAL: the wine can be aged in bottles (8-12 years) in cellar conditions, thus acquiring a velvety texture and a complex bouquet.
SOIL: brown, limestone regosol, calcic phaeozem, alluvial rubble.
VARIETY: Cabernet Sauvignon 100%
ALCOHOL CONTENT: 13.0% vol.